In light of current events, digital has replaced offline. So instead of walking through the streets of Milan on the lookout for design and exciting ideas, we plunge into a digital version of the Salone del Mobile. With this article, I share some of my favourite designers, their vision and their products. I will make clear why design is relevant in a world that is shaking on its foundations and how I keep creative as an interior stylist and design curator.
Since a while, I have been focusing on creating furniture compositions at home. By combining stunning products in such a way that they strengthen each other and on the other hand generating friction by putting items together that aren't quickly married. By taking away the functional aspect, the focus shifts to the composition, materials and colours. By placing a chair on a cabinet, the chair becomes a shape, a volume. By flipping and stacking and rearranging furniture in a nonfunctional way, I can free myself from the status quo, dogma's and rules and create a new narrative 'Form follows fun'.
When I was asked to write an article for Isola goes digital, it was clear that I would create new still lifes. The starting point is always my collection of vintage design mainly Pastoe classics, collectables, various pedestals and multiple everyday products. For this event, I selected five designers who caught my eye in recent days. The compositions are a humble tribute to a new generation of designers you have to keep your eye on.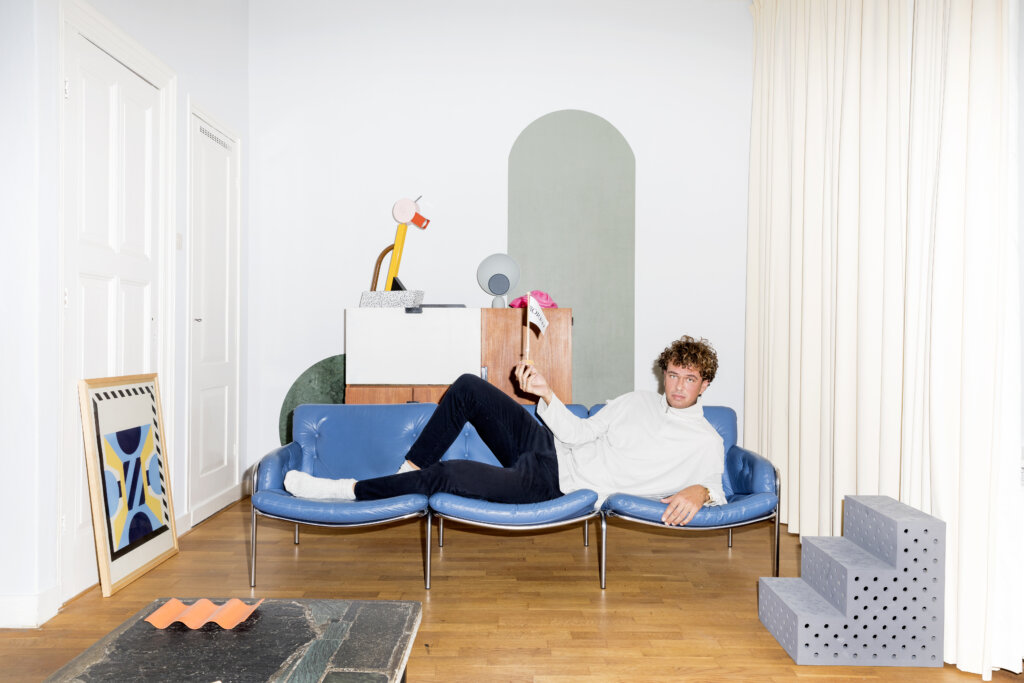 Willem van Hooff
Willem van Hooff graduated from the design academy in 2018. During my visit at Dutch Design week 2019, I came across his Core collection as part of the circle exhibition by Dutch invertuals.
Core is a series of flat vessels inspired by prehistoric African building techniques. Willem has been fascinated by vessels because they have such a clear and easy function; hold and transport water. It also was a canvas for humanity to express themselves. In ancient times, every tribe had their own specific shape in vessels. In research of expressing himself through new material, he found a challenge by developing a new form language. Because in Willems opinion, a lot of design is missing this freedom of expressing nowadays.
Willem calls the making naive and simple, "I think real ceramists will say it's not a proper technique", but the result keeps surprising him, and that is what he is looking for. By not claiming to be a master in ceramics is not hindered by rules or dogmas. This attitude, combined with a hunger for discovering new ideas, has led to the flat vessel collection. By transforming a vessel that has always been shaped round and three-dimensional into an extended version resulted in a new archetype. Every vessel is thinner than 10 cm and made out of two thick flat pieces of clay. The chamber that contains the water is placed in the middle of every vessel and gives them the balance they need. The vessels become even more stable when they are filled with water, and this offers Willem the freedom to create shapes surprisingly.